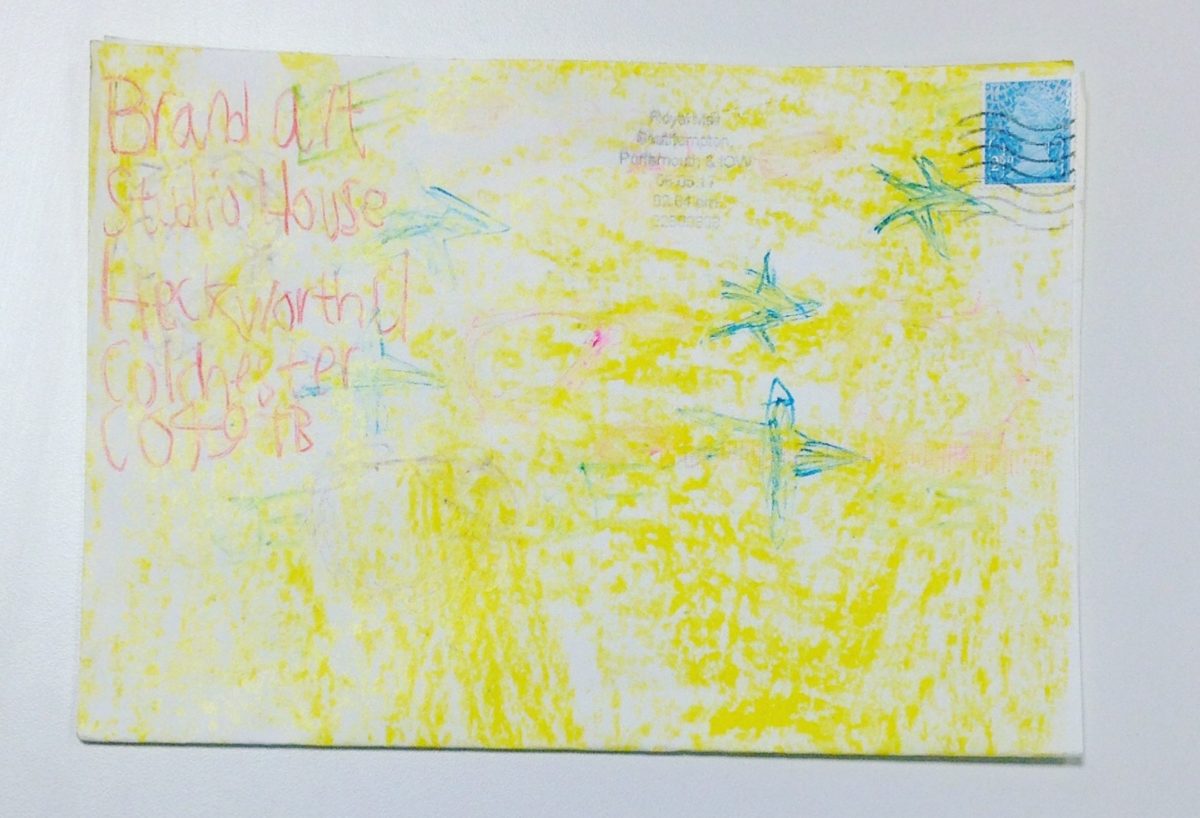 We love to receive post at BrandArt!
When so much of our day revolves around a computer screen, and despite our screens being full of great designs and colourful characters, we must admit that we love nothing more than receiving a letter in the post, especially when it is fan art, or as we like to call it, FriendArt.
Our friend Reuben is a huge fan of our Thomas and Friends licensed range (www.brandartuk.com/licensed).
He has and created these bright and beautiful drawings, with coloured crayons and  pencils. We will be putting them up on our FriendArt wall at BrandArt HQ.
Reuben has even designed a bright yellow envelope for us.
Thank you so much for brightening up our Monday Reuben!!
If you would like to be part of our FriendArt wall, please send your drawings to us at:
BrandArt Ltd (FriendArt),
Studio House,
Heckworth Close,
Colchester
CO4 9TB