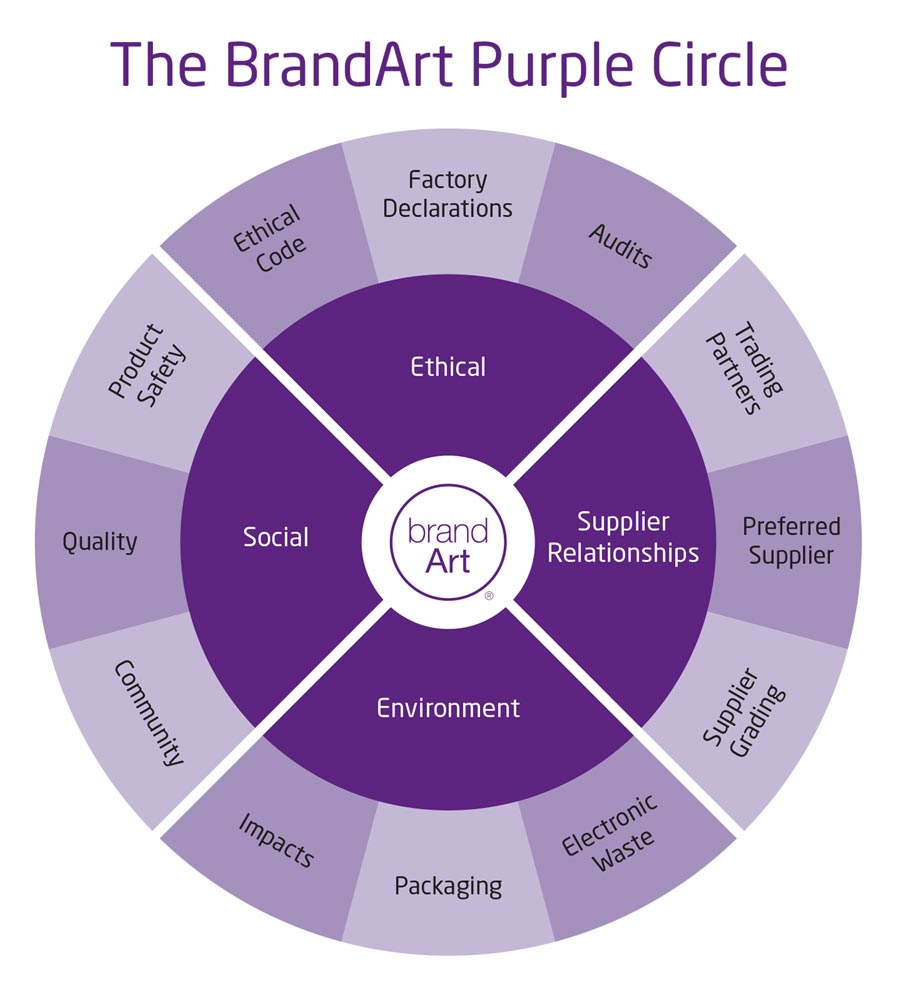 We've launched a new strategy for 2016 called The Purple Circle, which gives information about our core trading values.
We've been busy implementing the internal processes behind our Purple Circle. There's still a little work to do in some areas, but our focus for this year is on grading all of our suppliers to help us monitor compliance, quality and performance. 
Feel free to get in touch with us if you'd like to know more.